Available Soon! 
The second installment of the Andrew Johnson series, China Basin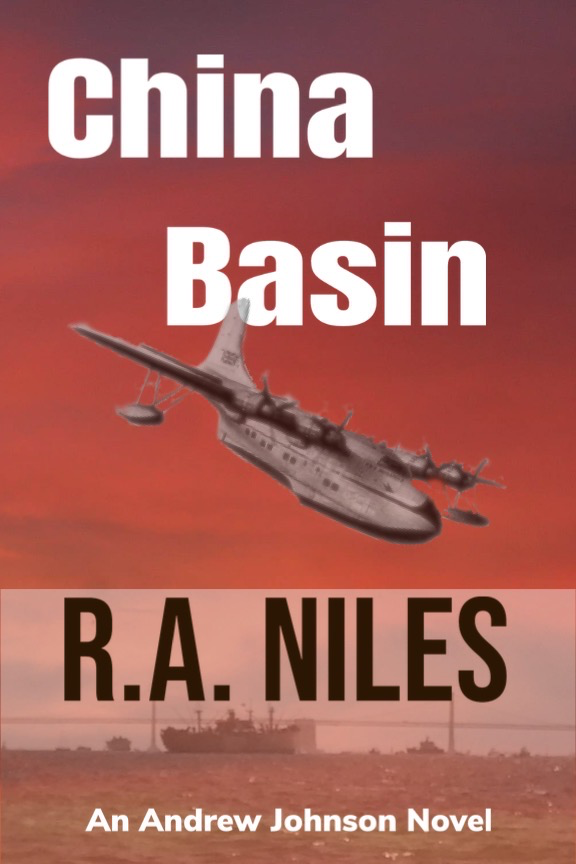 A Layer of Darkness
"A sophisticated, deft and exciting thriller and a great beginning for a planned series."
- Kirkus Reviews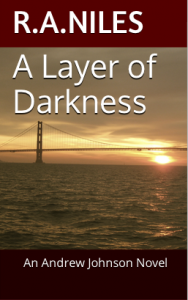 Go to www.amazon.com or click on the book cover above for A Layer of Darkness
In 1945 during the closing months of World War II, British statesman Nigel Cunningham lies dead, burnt and smoldering in the fetal position on a cold garage floor in San Francisco. As the crime scene begins to reveal numerous irregularities, Police Inspector Andrew Johnson senses a twisted case of appearances and realities and a frightening truth ultimately revealed by the grisly corpse at his feet. 

After  FBI agent Ryan Kinahan is brought in with a rush of justice to convict local war veteran Mario Romano, Johnson becomes convinced of federal corruption. He finds himself pitted against his lifetime nemesis of dirty cops, but at a new level as the case opens links going up the chain of command in war time politics.  
Recent reviews
"A Layer of Darkness is a textured well developed mystery/spy/political mystery that firmly transports you back in time to a San Francisco of 1945. There is the immediacy of a murder mystery interwoven with the last days of WWII. The characters propel this book forward in very visceral way and I am looking forward to the next installment in what I hope becomes a long series. Highly recommended."
"Interesting weave of murder mystery, colorful and interesting characters, and international intrigue — all taking place in WW II era San Francisco. Had a hard time putting it down, and put it in the same category as a John Grisham book. Since this is a first time mystery written by this author, I'm hoping there's a sequel featuring Andrew Johnson's subsequent police work."
Some Background
Mysteries and thrillers can come wrapped in many different packages and I've tried to mold a new one. The Andrew Johnson stories are all told in the late forties to late fifties in San Francisco with business finance or political implications. The crimes are never as they appear.
For the most part I try to create a fun read. My purpose in writing is to entertain.  And as you twist your  way to discovering the  steps of the crime, you may learn a few things as I do try to maintain the integrity many historical facts. A few will be amended to fit the story. Mostly,  it is with dates that are moved to fit the timeline of the story.
The tone  is similar to the works of Dashiell Hammett and Raymond Chandler. The language is similar in order to give a feel for the time. It is really a matter of simply remaining true to the period – how people talked in that time. The main distinction between then and now is that mannerisms were more direct. Many adults had lived through a depression and two world wars. They were good to each other through what they did, not said. And  while people showed respect and civility, they weren't as verbally nice as we are today. "Political correctness" hadn't yet been invented, so people spoke more to what they meant and often by today's standards that comes across as clipped or even harsh.
So it follows that the noir style is in some ways, is simply the way people were.
There is no such thing as "New Noir" I made that up. In the classic sense, the noir style of movies or writing features a cynical detective,  and even though solving a crime, an anti-hero in some ways. These characters have seen violence and death to the point of burnout and a cynicism even to their own emotions. "Hardboiled," is the descriptive term.
My main character, Inspector Andrew Johnson has seen plenty violence and death like all his counterparts, Spade, Marlowe and the rest, but retains a  facetious introspection to world around him. Given a troubled background, like all good detectives, he also maintains a near child – like imagination, curiosity and sense of humor. Sure, he has a dark side too.  He has simply learned to tuck it away and present a lighter version of himself to the outside. Though Johnson's crime solving challenges, we get a view at both sides.
So in my stories, the first of which is A Layer of Darkness, we are seeing the crime world of San Francisco in the 1940s through a new set of eyes. Perhaps a three minute egg.
Thanks for visiting. I hope we stay in contact.
Share  this site with your followers